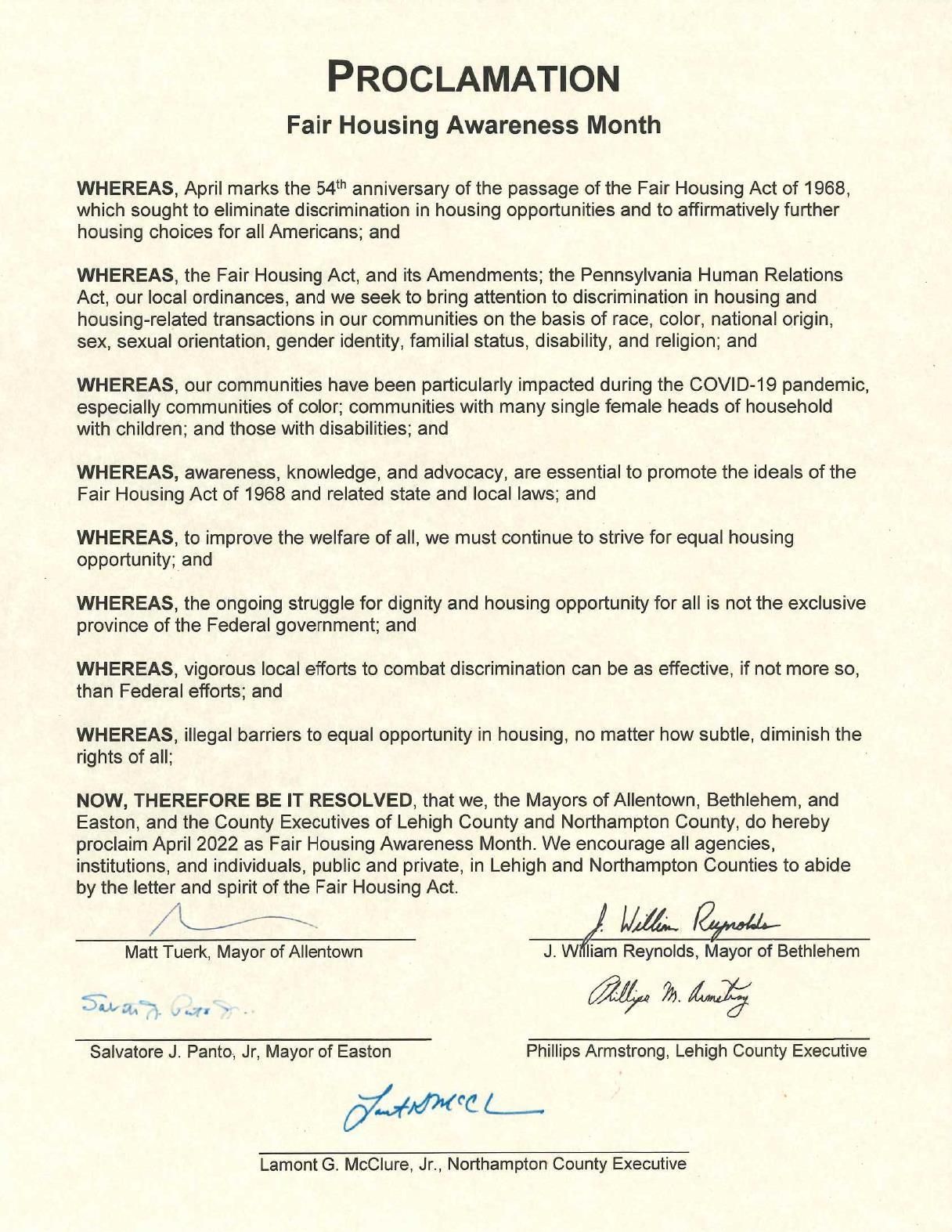 The Mayors of Allentown, Bethlehem, and Easton, and the County Executives of Lehigh County and Northampton County have signed a joint proclamation declaring April 2022 as Fair Housing Awareness Month and encouraging "all agencies, institutions, and individuals, public and private, in Lehigh and Northampton Counties to abide by the letter and spirit of the Fair Housing Act."
April marks the 54th anniversary of the passage of the Fair Housing Act of 1968, which sought to eliminate discrimination in housing opportunities and to affirmatively further housing choices for all Americans.

As a part of Fair Housing Awareness Month 2022, NPLS is hosting a virtual Healthy Homes Summit on the topic of Developing Legal Strategies for a Lead-Free Pennsylvania. The Summit will be via Zoom on Thursday, April 28, 2022 from 9 a.m. - 12 noon.