Unemployment Compensation
Unemployment Compensation benefits are available to help workers who have lost their jobs due to no fault of their own. For example, if you are laid off due to lack of work or plant shutdown. You may also receive unemployment if you have quit your job for certain reasons. Benefits are not available if you were fired because of willful misconduct or if you voluntarily quit.  Willful misconduct is something you have done that is against the employer's interests, such as not following the employee handbook or fighting with coworkers. The Unemployment Center in your area will make a determination if your case qualifies you for benefits.
We may be able to advise and/or represent individuals in cases where benefits have been denied. We may also provide help with financial eligibility questions, overpayments, and other eligibility issues. It is important to apply for our services as soon as you receive a decision from Unemployment.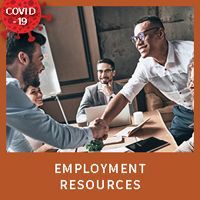 Useful Links:
---
FAQs
I have worked in a warehouse packing shelves for two years. I was fired because I could not meet the daily quota. I did my job the best I could. Can I get unemployment?

Being fired does not automatically disqualify you from receiving unemployment compensation. If you did the job to the best of your ability, and performed the job according the employer's work rules, you should be eligible for benefits.

I quit my job because I thought the work was boring. Can I get unemployment?

No.  Voluntarily quitting for such reasons will probably not get you unemployment benefits.  You must have a "necessitous and compelling"  reason to quit.  The decision to quit should be rational.  You must also exhaust all reasonable alternatives prior to quitting to be eligible.  

What if I do not agree with the Unemployment Center's decision?

If you do not agree with the decision, you can file an appeal. The date your appeal is due is listed on your Notice of Determination. You can file the appeal by mail, email, or fax.  If you send the appeal by mail, it must be postmarked by the appeal date listed on the determination.  If you are late filing, you may lose the ability to present your case.  
 
---
Self-Help Resources
---
Local Resources & Lawyer Referrals