Education & School Information
Education law addresses the rights of children to receive an opportunity to learn and succeed in school. Parents often face problems with teachers and other school officials and are unaware of their rights.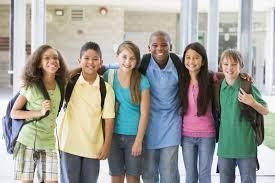 Education law covers a wide range of issues.  We may be able to help with access to education, special education issues, school safety, and educational options.
For pamphlets and self-help material see Education Law Center website at http://www.elc-pa.org/
---
FAQs
Do students have right to free speech in school?

Yes. A student can express his/her opinions orally (out loud) and in writing.  However, his/her opinions cannot lead to either:

a substantial disruption of the school environment, or
an invasion of the rights of others.

If you have questions about free speech in school, you should contact an education law or civil rights attorney.

My child has a learning disability or other behavioral issue. What are their rights to receive education?

If you believe that your child is in need of special education or special accommodations in school, the Individuals with Disabilities Education Act (IDEA) gives you the right to request an evaluation from the school to determine his/her needs for special education or related services. This may lead to the preparation of an Individualized Education Program(IEP).  A written plan will lay out the services and accommodations that the school must follow to provide an education for your child.  You will be involved in developing this plan and will get a copy once it is finished.  The plan will  be reviewed yearly to see if any changes are needed.  Generally, for public school students, there will be no cost for the evaluation or services that are part of the plan.  Private school students may be more limited in what services are available.

If your child's disability impairs a major life activity, then they may qualify for services under section 504 of the Rehabilitation Act.  These services can address issues such as:

building accessibility
classroom adjustments or
curriculum modifications

My family and I are recently homeless. Can my child continue attending school where they did before we lost our housing?

Yes.  The McKinney-Vento Homeless Education Assistance Act is a federal law that ensures immediate enrollment and educational stability for homeless children and youth.  This could include providing transportation from their new, temporary location to the school as well as other necessary services for homeless youth.

Can I home school my child?

If I homeschool my child(ren), can they participate in extracurricular activities?

Yes.  Students in a home education program may participate in certain school activities in the school district where they live.

Can a parent get in trouble if their minor child does not go to school?

Yes.  The person who is caring for the child – usually the child's parent(s), but sometimes a guardian, relative, or foster parent – are legally responsible for making sure that the child attends school. Students are also required to attend school and can be held accountable under the law. The Pennsylvania Department of Education (PDE) also recommends that school districts take certain steps, including the creation of a Truancy Elimination Plan (TEP), to ensure that students attend school and avoid truancy.

Students who are 16 or older AND have a full-time job during school hours do not have to attend school.  If this is the case with your child, they must get an "employment certificate" from the school district.  

Pennsylvania's law requires that if a principal or teacher reports to the superintendent or attendance officer that a child has had three (3) unexcused absences, the superintendent or attendance officer MUST give the child's parent or guardian a WRITTEN NOTICE of the child's unexcused absences. This notice gives you three days to make sure that your child attends school.  If the child continues to have unexcused absences, the school district MUST proceed with enforcement and will probably file a truancy petition with the local magisterial district judge and a hearing will be held.

If you receive a "truancy notice," you should contact the school as soon as you can to discuss your child's attendance. The Pennsylvania Department of Education (PDE) recommends school districts take steps to stop truancy after each unexcused absence to avoid court involvement. Contacting the school, and working with them, may help prevent these legal proceedings.

My Child has been expelled from school. Can I appeal the decision?

Yes.  An expulsion is any punishment that keeps your child out of school for more than 10 days in a row.  If a school intends to exclude the child for longer than 10 days, a formal expulsion hearing must be held.  The decision of this hearing may be appealed to the local county Court of Common Pleas. Consult a lawyer about this – and do so quickly, since the appeal must be filed within 30 calendar days. Your lawyer may also be able to get a court order returning the child to school while the appeal goes forward.

The Education Law Center has information on Expulsions in Pennsylvania in this Fact Sheet
---
Self-Help Resources
---
Local Resources & Lawyer Referrals